We Service The
Following Areas:
Noosa
Mooloolaba
Bribie Island
Redcliffe
Rivergate
Manly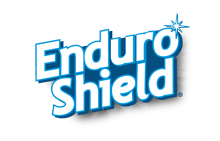 Marine Glass maintenance can prove to be difficult due to the constant exposure to sea salt and contaminants. Marine Detailing Solutions can treat your glass with Vision For Glass EnduroShield®, which utilises state-of-the-art nanotechnology, transforming glass into a high performance, ultra-long lasting water repellent surface. The non-stick invisible coating turns the water into beads, ensuring dramatically clearer vision in wet weather conditions.
Our glass treatment reduces cleaning time by up to 90% - a regular wipe over with a microfiber cloth is all it takes, and provides your vessel with superior protection against staining and etching from the harsh conditions of salt water.
EnduroShield® is extremely effective on both glass and stainless steel surfaces.