Boat Maintenance & Washdowns
We Service The
Following Areas:
Noosa
Mooloolaba
Bribie Island
Redcliffe
Rivergate
Manly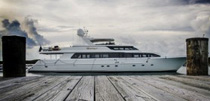 To keep your boat in tip top shape, it should be washed after every use to eliminate the build up of salt, not only on the exterior of the vessel but also in the cockpit area. Marine Detailing Solutions are experienced and reliable. We take pride in our quality work.
Let us maintain your boat so you can spend more time on the water.

This service consists of :
Rinse exterior of vessel, including covers.
Wash down exterior of vessel & chamois dry.
Clean & wipe of cockpit interior surfaces.